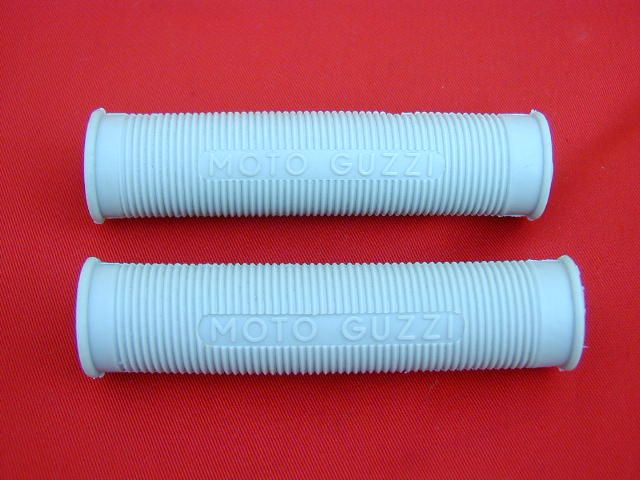 These are the correct gray grips used on lots of Moto Guzzi models. Grip sizes are 22/24mm OR 25/27mm sizes and fit various models from 65cc to 500cc. Grips have open ends and are 125mm in length. Please select the size you want from the pull down menu.

Please check your bar size before ordering !!

NOTE: 7/8" bars use the 22/24mm and 1" bars use the 25/27mm grips.